J Alexander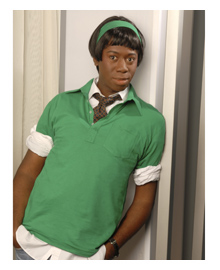 Runway Expert / Judge ''America's Next Top Model''
J. Alexander began his career gracing the runway for Jean Paul Gaultier in New York City. After a modeling stint in Tokyo, he eventually decided to settle in Paris, and since 1991, is a preferred contact for casting and coaching runway models for well-known designers, including Valentino, Galliano, Bill Blass, Alexander McQueen, Chanel and Nina Ricci.
His compassion for beginning models and ability to easily improve elegance and movement on the catwalk, combined with his outlandish sense of style, has put him in high demand in the world of fashion and modeling.
Alexander's studio is a frequent stop for television, newspaper and magazine journalists looking to capture his unique talent and secrets of runway success. In his spare time, he enjoys traveling the world for modeling competitions and charity events.
Nigel Barker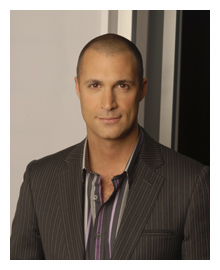 Judge ''America's Next Top Model'

Nigel Barker was born in London and educated in the English countryside. His introduction to the fashion industry was in the mid-1980s when he appeared on "The Clothes Show," a televised model search in England. This launched his successful modeling career, which took him all over the world working for Giorgio Armani, Valentino, Gaultier, Kenzo, Donna Karan and Ralph Lauren.
After a decade in front of the camera, Barker followed his dream to become a photographer and moved to the other side of the lens. By 1996, Barker had launched his own photo studio, Studio NB, in Manhattan's fashionable meat packing district.
Barker's work has appeared in a wide variety of publications, including Oyster, Interview, Paper Mag, (t)here, Black & White, Instinct, Zink, Angeleno and Playboy, among others. Barker's clients include Saks Fifth Avenue, Nicole Miller, Gortex and Bulgari, to list a few.
Barker has been a great help to many models over the years, carefully nurturing their careers while satisfying clients with his keen eye for casting the perfect person for each project. Because of his background, Barker brings a unique sensitivity to the relationships he forms with his subjects. He plays the role of a director, pouring his energy into coaxing out the inner beauty in every subject he shoots.
He currently resides in New York with his wife, Cristen.
Twiggy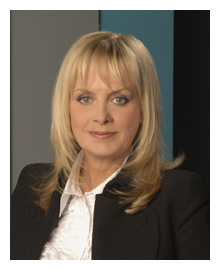 Judge ''America's Next Top Model''
A native of North London, Twiggy became a living icon in the fashion world in the mid-1960s. At age 17, Twiggy was internationally known as thA native of North London, Twiggy became a living icon in the fashion world in the mid-1960s. At age 17, Twiggy was internationally known as the world's first teenage supermodel. During her modeling career, she graced the covers of virtually every fashion magazine in the world, including Vogue, Elle, McCall's, Seventeen and Newsweek.
After officially retiring from modeling in 1970, Twiggy became an actress in film, stage and television. Her film credits include "The Boyfriend," "The Doctor and the Devils," "Madam Sousatzka" and "The Blues Brothers." Her television credits include "The Little Match Girl," "Young Charlie Chapman" and her own ITV chat shows "Twiggy's People" and "Take Time with Twiggy."
She won two Golden Globe Awards for her role in Ken Russell's film "The Boyfriend" and was nominated for a Tony Award for her performance in the award-winning Gershwin musical "My One and Only." She has also recorded several albums from country pop to Broadway musicals. Her latest, "Midnight Blue," was released in 2004.
Twiggy is an ardent supporter of animal welfare, an anti-fur campaigner and is known for her support of breast cancer research groups.
She currently resides in London with her husband actor/director Leigh Lawson. They have two adult children.
Jay Manuel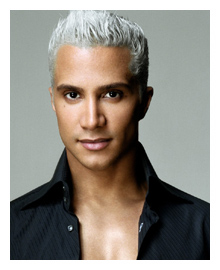 Creative Director/ Producer of Photo Shoots ''America's Next Top Model''
Jay Manuel made his debut on the first cycle of "America's Next Top Model" as the poignant makeup artist and photo director who offered his sharp tongue, color commentary and industry expertise to help transform the girls from bland to glam.
Manuel is no stranger to "the business of managing the aesthetic," as he calls it. His renowned makeup skills are always in high demand by the likes of Tyra Banks, Alicia Silverstone, Jennifer Lopez, Rebecca Romijn-Stamos, Mya, Kim Cattrall, Naomi Campbell, Iman, Vanessa L. Williams, Jada Pinkett Smith, Pink, Emily Watson, Bridget Moynahan, Angela Bassett, Natalie Cole, David Bowie, Rupert Everett, Patti LaBelle, Toni Braxton, Rosario Dawson and Garcelle Beauvais-Nilon.
Manuel's unique vision extends much further, having designed ad campaigns and provided stunning conceptual direction for various fashion editorials. His collaborations with legendary photographers Herb Ritts, Richard Avedon, Annie Leibovitz and Francesco Scavullo have enhanced the pages of Vogue, Harper's Bazaar, Marie Claire and the Victoria's Secret catalog.